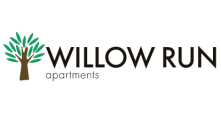 The search for your new apartment ends here.
Welcome Home to Willow Run Apartments!
Willow Grove Apartments
Here at Willow Run you will find charming apartments nestled in a quiet, scenic part of Willow Grove that is just around the corner from everything you need! Our one- and two-bedroom apartments are equipped with the finest
amenities
and are available in multiple
floor plan options
. Discover what our residents have to say about our community and apartments by viewing our
ratings and reviews
.
Picture yourself surrounded by the natural beauty of nature at our one-of-a-kind apartment community located in the picturesque Willow Grove, PA. Explore our
photo gallery
to get a small taste of what your life could be like living here at our relaxing and peaceful location. Not only will you be living in a great location, but you will also get the luxury of enjoying some of the best amenities and features around. Enjoy the fresh air while reading a book on your private balcony or patio, get your laundry done quickly with your in-home washer and dryer, or take a rejuvenating walk around our community to inspire a fresh perspective. You'll love the level of convenience and ease that goes hand and hand with living at the Willow Run Apartments. Pay your rent effortlessly with our online payment options, enjoy flexible lease terms, make working out a habit with our on-site fitness center, and enjoy all the other great amenities our apartment community has to offer.
Our
great location
is another added perk that comes with living here! You will feel at ease in our nature-rich community, while still being just minutes away from public transportation, as well as shopping and dining opportunities. Stock up on groceries at Walmart, Sam's Club, or Giant Food, all located just around the corner! Meander through hundreds of shops at the Willow Grove Park Shopping Center minutes away. Several great restaurants are located down the street, including Chipotle, Pho & Beyond, Ooka Japanese, Bonefish Grill, and Sam's Italian Market & Bakery.
Stop by for a tour or
contact us
to discover the many reasons why you will love living here at the Willow Run Apartments! If living at Willow Run seems like a good fit for you,
apply online
to become a part of our incredible community!

The search for your new apartment ends here.
Welcome Home to Willow Run Apartments!